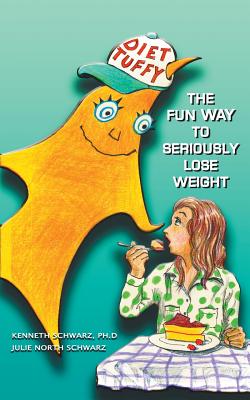 Diet Tuffy (Paperback)
The Fun Way to Seriously Lose Weight
Symmetry Press LLC, 9780997815238, 92pp.
Publication Date: October 4, 2016
* Individual store prices may vary.
Description
Diet Tuffy takes you through the 5 steps necessary for dieting success.
This is the fun way to seriously lose weight.
With Diet Tuffy by your side, you will open up brand new ways of thinking about dieting and weight loss so you won't have to experience the failure you've had in the past.
Diet Tuffy works with you on a very personal level, according to what you think, what you've been through, what your preferences are, what your goals are.
You will come up with a way that is absolutely tailored to you and what you need to rid yourself of your biggest weight loss spoiler.
It's time to escape old solutions that haven't worked.
With Diet Tuffy you can square off against the toughest weight loss spoilers.
If you need help in solving the problems that throw you off your diet or weight loss plan (and who doesn't), open this workbook and get the help you need from Diet Tuffy.