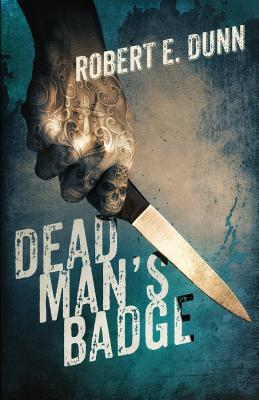 Dead Man's Badge
Paperback

* Individual store prices may vary.
Description
When you dig your own grave, it always ends up ragged and shallow.
Career criminal Longview Moody, on the run from killers, assumes his dead, twin brother's identity as the new Chief of Police of a Texas town that's being terrorized by a Mexican drug cartel. To pull off the deadly deception, Longview desperately works to become the kind of cop and man that his brother was. But when the two lives he's living converge, he's forced to embrace the violence within him to get justice...and vengeance. PRAISE FOR "DEAD MAN'S BADGE" "It's terrific. It's lean and smart and very good. I say, check it out." Joe Lansdale "Brutal, vivid, and unforgettable...a modern-day western morality tale in crime-novel wrapping with a blood-red bow. This one will haunt you." Lee Goldberg, #1 NY Times bestselling author "Robert Dunn unloads both barrels - Dead Man's Badge is a fast, furious shootout from beginning to end. This tale of corrupt cops, cartel killers, and one bad guy just trying to make good, lingers like gun smoke. Bloody, dark, and pistol-whip smart, it's Border noir at its best." J. Todd Scott, author of THE FAR EMPTY "Riveting thriller about coming back from the dead, revenge and redemption. The pages fly by even faster than the bodies pile up. DEAD MAN'S BADGE establishes Robert E. Dunn as a formidable new name in hard-boiled fiction." R.G. Belsky. author of YESTERDAY'S NEWS.
Cutting Edge Publishing, 9780997832365, 300pp.
Publication Date: October 14, 2017
About the Author
Robert E. Dunn was born an Army brat and grew up in the Missouri Ozarks. He wrote his first book at age eleven turning a series of Jack Kirby comic books into a hand written novel. Over many years in the, mostly, honest work of video and film production he produced everything from documentaries, to training films and his favorite, travelogues. He returned to writing mystery, horror, and fantasy fiction for publication after the turn of the century. It seemed like a good time for change even if the changes were not always his choice. In addition to DEAD MAN'S BADGE, Mr. Dunn is the author of the horror novels, THE RED HIGHWAY, MOTORMAN, and THE HARROWING, as well as the Katrina Williams mystery/thriller series, A LIVING GRAVE, A PARTICULAR DARKNESS, and the upcoming A MOMENTARY LIFE.