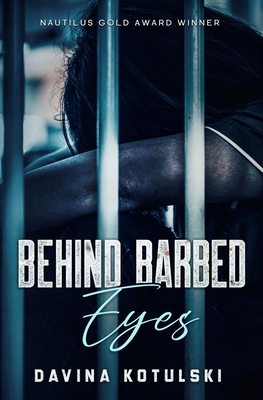 Behind Barbed Eyes (Paperback)
Red Ink Press, 9780997837902, 342pp.
Publication Date: October 28, 2016
* Individual store prices may vary.
Description
When Bonnie Maldonado is incarcerated for driving the getaway car in a bank robbery, it's just another entry in the list of bad things that happen to her. A Dear John letter from her boyfriend, however, proves to be the final straw, and she breaks, drawing the attention of prison psychologist Dr. Victoria Thomas, an idealist who believes everyone deserves a second chance. Working against the prison's typical model of punishment, Dr. Thomas leads Maldonado on a journey beyond the thrill of the crime. Along the way, Thomas must tear down her own walls and face her past and the decisions she's made. Through their journey together, Maldonado and Thomas will uncover and face their darkest secrets and the consequences of their toughest choices. Only together can they find the redemption they need to break free. A realistic portrayal of the lives of women in prison and the prison system itself.
About the Author
DAVINA S. KOTULSKI, PH.D., is a psychologist, life coach, and nationally known, best-selling author and speaker in the field of LGBT equality and self-actualization. She's the author of Why You Should Give a Damn About Gay Marriage and Love Warriors: The rise of the marriage equality movement and why it will prevail. She created the How to Come Out Of the Closet and Into Your Power audio programs addressing coming out and living an authentic life. Davina has appeared in dozens of documentaries on LGBT equality and has been interviewed on numerous radio shows. Dr. Davina Kotulski has an international life coaching practice and a private therapy practice in Los Angeles. She is a highly sought after public speaker and has shared the stage with comedian Margaret Cho, civil rights leaders Rev. Cecil Williams, Dolores Huerta, and Senator Mark Leno, and celebrities Cloris Leachman, Dustin Lance Black, and Armistead Maupin. She's received numerous awards for her public speaking and leadership including; the Saints Alive Award and San Francisco LGBT Pride Community Grand Marshal. Davina received her Doctoral degree in Clinical Psychology from the California School of Professional Psychology and was an adjunct professor at Holy Names University, John F. Kennedy University, New College, and Alliant International University. She is passionate about helping people overcome obstacles, even working to change unjust laws, to make their dreams come true. She leads online workshops supporting writers and people with a positive message to share to overcome writer's block and write their books. She also has an international coaching practice helping LGBTQ people and their families come out of the closet through individual coaching, live workshops, and her online group coaching programs. Dr. Kotulski spent thirteen years working in a federal prison as a psychologist, focused on empowering female inmates.