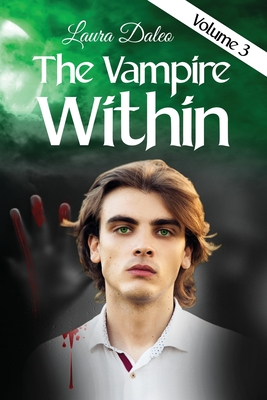 The Vampire Within
Paperback

* Individual store prices may vary.
Description
Brandon Cass is not your average teenager. He has a taste for blood--human blood. For sixteen years, he stumbled through life without a hitch until the enigmatic aroma of blood awakened something dark within him. Visions of a beautiful young woman with chocolate brown hair and ocean blue eyes haunt his mind, yet her identity is a puzzling mystery.
His hunger for blood strengthens, and the cravings become too powerful to control. No one is safe, not even his family. To safeguard all he once found dear, Brandon sets out on a quest for answers. In an unfamiliar city, he comes face-to-face with the beautiful young woman, confronts the dark force which controls him, and learns what he must endure to reclaim his soul.
Author Laura Daleo, 9780997846164, 242pp.
Publication Date: March 16, 2018