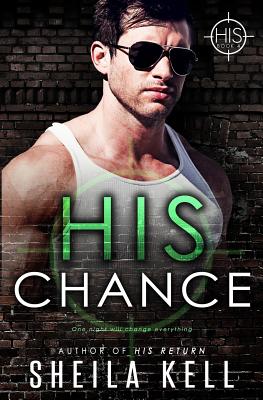 His Chance
Paperback

* Individual store prices may vary.
Description
Romantic Suspense BESTSELLER - What happens when one hot night in Vegas irrevocably changes his future? In Sheila Kell's sexy novel of second chances and risks, a red-hot computer nerd and a stubborn FBI agent are drawn together by an undeniable attraction and the chance to save lives.
One steamy night in Vegas will change everything.
Computer specialist Devon Hamilton hasn't taken off his headset since joining HIS. But there's a first time for everything. The woman he can't forget is in trouble, so the radio waves fall silent and he steps into the field. Devon soon discovers FBI agent Rylee Hawkins is on a dangerous quest to find two missing girls.
Devon agrees to help Rylee on one condition--she must give him a chance. He'll do anything necessary to keep her safe while using all the tactics he knows to win her over. When danger comes knocking and the threat against Rylee becomes real, Devon gears up for a fight, and like their one hot night in Vegas, all bets are off.
*****
HIS CHANCE is the fourth book in the romantic suspense series. If you like thrilling, edge of your seat reading with sizzling sex scenes, then you'll love each installment of Sheila Kell's best-selling series.
Pick up your copy of HIS CHANCE to meet the hot-bodied men of HIS today
Hamlton Investigation & Security: HIS series
You do not have to be read in order, but you'll get the whole picture if you do
HIS DESIRE (Jesse & Kate) FREE
HIS CHOICE (AJ & Megan)
HIS RETURN (Jake & Emily)
HIS CHANCE (Devon & Rylee)
HIS DESTINY (Trent & Kelly)
Praise for Sheila Kell
"HIS Chance keeps you on your toes til the very end, it contains high levels of suspense with heaps of romantic tension between Devon and Rylee." - Helen M. on Goodreads
"Sheila is great at giving you a story that is full of craziness, adventure, moments of terror and... love." - Paging Through the Days
"Another mind blowing read from Author Sheila Kell " - BookLover Book Blog
"This author knows how to tell a story." - Mary R., 5stars on Amazon
"Devon & Rylee's story is a gripping adventure and an emotional tale of discovery..." - Clare's Mad About Books, 5stars on Goodreads
"The drama of this book had me clinging to every word and constantly flipping pages." - Katherine W., 5-stars on Goodreads
Cunningham Publishing, 9780997848922, 316pp.
Publication Date: February 17, 2017