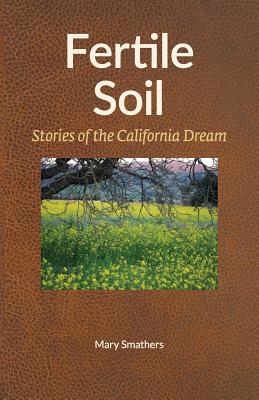 Fertile Soil (Paperback)
Stories of the California Dream
MKS Publishing, 9780997855715, 300pp.
Publication Date: September 15, 2016
* Individual store prices may vary.
Description
In Fertile Soil: Stories of the California Dream, Mary Smathers presents the light and dark sides of contemporary California, the perseverance of its residents and the richness of its culture across a grand sweep of history. Smathers focuses on those who demonstrate tenacious resilience as they tackle adversity, accepting challenges they could more easily shirk. The characters you'll meet in these pages include:
an elementary school principal who provides leadership for his impoverished Central Valley neighborhood
a teenager whose father locks her out of her own apartment
a minimum wage earner with three jobs who battles the shrinking value of her dollar in the Bay Area
a suburban working mom forced to add cancer treatments into her busy schedule
a homeless man and a finance whiz whose lives intersect on the streets of downtown LA
two little boys who confront wildlife danger on the way home from school
Smathers concludes with five intertwined stories, drawing a loosely connected line from Mexican era and Gold Rush pioneers to their descendants at the development of Silicon Valley and on to today. The collection portrays the state's innovative, hard-working residents and quintessential landscape, a never ending target for dreamers.