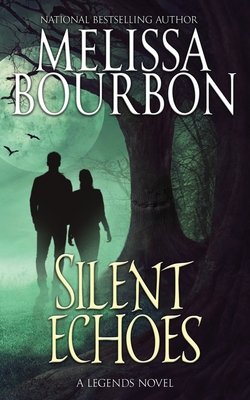 Silent Echoes
Paperback

* Individual store prices may vary.
Description
National Bestselling author Melissa Bourbon brings a dark twist to a Latin-American urban legend guaranteed to keep you up into the wee hours. With riveting suspense, a sigh-worthy romance with a heart-stopping hero, beautiful writing, and characters that jump off the page, this thrilling romantic suspense novel will have you believing in curses and ghosts.
Silent Echoes

Something deadly waits in the shadows...

On a Texas night twelve years ago, Vic Vargas kissed Delaney West so deeply that she almost came apart. Later that same night, evil crept into Delaney's room as she slept - and everything in their world fell apart. Now Vic is a rancher living a half-empty life punctuated by one-night stands and a strained relationship with his 11-year-old son.

Then Delaney returns to San Julio, and the past comes rushing back... along with the silent echoes of that night so long ago. Livestock are dying. Some say coyote, but others whisper another darker word. Chupacabra. Bloodsucker.

The past hasn't disappeared - nor has the instinctive desire that snaps and crackles between Delaney and Vic. And as those emotions ignite, so does the evil that hibernated for the last twelve years. The evil that waited for Delaney to return to San Julio... and to Vic Vargas.
Melissa Bourbon Ramirez, 9780997866131, 264pp.
Publication Date: March 3, 2020
or
Not Currently Available for Direct Purchase