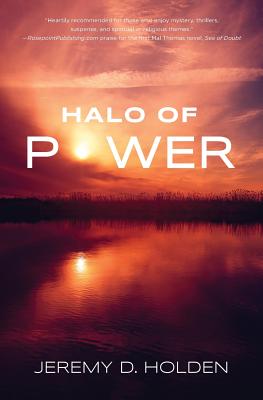 Halo of Power (Paperback)
The Greatest Force the World Has Never Known
Clean Publishing, 9780997897029, 264pp.
Publication Date: March 4, 2019
* Individual store prices may vary.
Description
In the third Mal Thomas novel, Mal teams up with the enigmatic billionaire Huw Hudson in a life-or-death battle against a shadowy organization that seeks to control untold wealth and power - and destroy the world's great democracies and religions.
After the apparent assassination of the Dalai Lama, in order to keep a promise to His Holiness, Mal, accompanied by a mysterious Buddhist monk, embarks on a journey that takes him from Costa Rica to Tibet to the Bahamas, ultimately leading him into a fight for the lives of those he holds most dear.
A sequel that also works as a standalone novel, Halo of Power is the latest in Jeremy Holden's critically acclaimed Mal Thomas series of mystery novels.