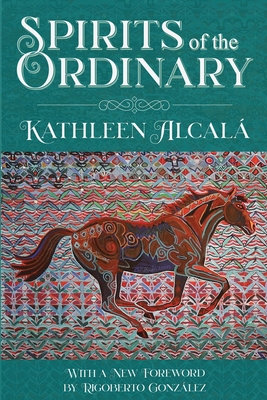 Spirits of the Ordinary
A Tale of Casas Grandes
Paperback

* Individual store prices may vary.
Description
Set in northern Mexico in the 1870s, Spirits of the Ordinary tells interweaving stories centered on Zacar as Carabajal, who leaves his comfortable city home to prospect for gold in the wilderness while his abandoned wife, Estela, struggles to build a new life.
Visions, dreams, and portents are part of the everyday world of Spirits of the Ordinary. Estela's siblings, the enigmatic and supernaturally beautiful twins Manzana and Membrillo, discover their gift for water divining. Zacar as's mother, Mariana, has been silent all her adult life after experiencing an apocalyptic vision of angels in her teens. His father, Julio, is an apothecary devoted to Torah study and Jewish mysticism, practicing his religion in secret as generations before him have done. Meanwhile, Zacar as's wanderings turn into a spiritual quest that takes him to the ancient cliff dwellings known as Casas Grandes.
Presenting a tapestry of fascinating lives as well as the story of a reluctant mystic in a spectacular desert landscape, Spirits of the Ordinary demonstrates that, as Alcal writes in her introduction, "magic and holiness are all around us."
Raven Chronicles, 9780997946888, 236pp.
Publication Date: May 10, 2021