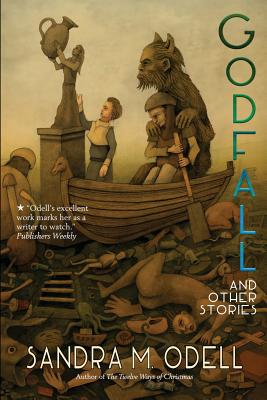 Godfall and Other Stories (Paperback)
Hydra House, 9780997951004, 228pp.
Publication Date: April 18, 2018
* Individual store prices may vary.
Description
In Godfall and Other Stories, writer Sandra M. Odell presents 22 stories that move from riveting to weird to horrifying, exploring dark, dark places of human (and not-so-human) beings. What happens when the gods start falling dead from the sky? Why can't a cactus marry a gila monster? When a boy can talk to time? These and other stories capture the vivid imagination of Sandra M. Odell.