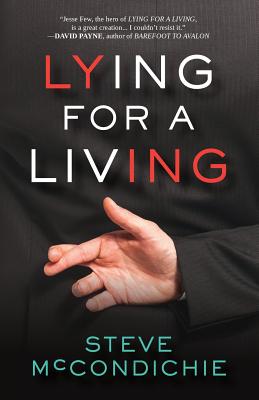 Lying for a Living (Paperback)
Sfk Press, 9780997951806, 310pp.
Publication Date: February 28, 2017
* Individual store prices may vary.
Description
A Brash and Clever Midlife Coming-of-Age
A cowboy-up moment drives a derelict dad to decide whether he'll saddle up and rescue his loved ones from menacing threats or retreat to the comforting denial of good old boy golf and corporate hedonism. When a mysterious backyard stalker and an ex-biker preacher threaten Jesse Few's boozy womanizing life, the middle age rogue's cavalier approach to life and love is challenged. This energetic and entertaining debut novel is packed with dark humor and riveting suspense. It's a fast-paced fun read that'll charm fans of contemporary American dramedy and satirical thrillers.
How will family phantoms and the truth impact a roving father's bumbling stumble to maturity?
Our Southern Fried Guarantee
If you wouldn't enthusiastically recommend one of our books with a 4- or 5-star rating to a friend, then the next story is on us. We believe that much in the stories we're telling. Simply email us at pr@sfkmultimedia.com.