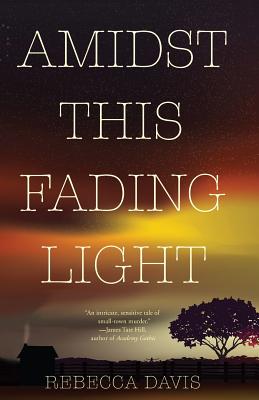 Amidst This Fading Light (Paperback)
Sfk Press, 9780997951882, 224pp.
Publication Date: August 28, 2018
* Individual store prices may vary.
Description
A Beautifully Crafted Southern Gothic Tale
A SHOCKING TRAGEDY follows an unstable family to a foothill town mired in tradition and hearsay, and challenges the bucolic hamlet's unwritten code. Once the Pickett family's demons unmask themselves to the citizens of Germantown, the isolated Piedmont villagers are forced to navigate the brutal upshots of violence and trauma. Collectively, they must face hard lessons about the traumatic unpredictability of life and death that shakes it to the core. Set against the backdrop of the Great Depression, Davis's riveting historical fiction captures the timeless ripples of adversity that enshroud the human experience. The winner of the 2017 Southern Fried Karma novel contest provides a penetrating mosaic of one community's struggle to cope with the unimaginable.