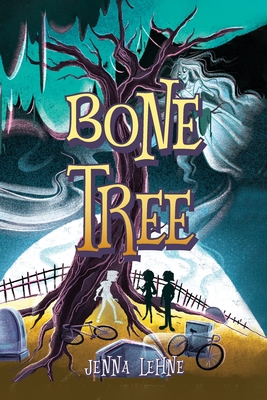 Bone Tree
What Lies Beneath May Be More Than Friendship.
Paperback

* Individual store prices may vary.
Description
Elsie battles a terrifying ghost to keep her best friend around forever. But does forever have too much of a cost? Elsie's best friend, Roman, is dying. But Roman has a plan to escape death. He wants to be resurrected through the powers of the Bone Tree and the curse of the Woman in White, Mary Simon, whose body lies beneath the tree. Terrified, yet determined not to lose him. Elsie promises Roman to summon Mary's ghost and the powers of the Bone Tree to bring him back when he dies. When the Bone Tree's magic works and Roman resurrects, Elsie vows to do anything to keep him around, even if that means battling an angry, screeching banshee, with talons for fingers. But what Elsie doesn't realize is that the cost of keeping Roman around may be too high. When the Woman in White kidnaps Roman's brother, Jake, and threatens to take his life as revenge, Elsie must choose between saving the lives of many from the deadly grasp of Mary Simon, the Woman in White, or keeping her best friend.
Blue Bronco Books, 9780997958041, 188pp.
Publication Date: November 21, 2020