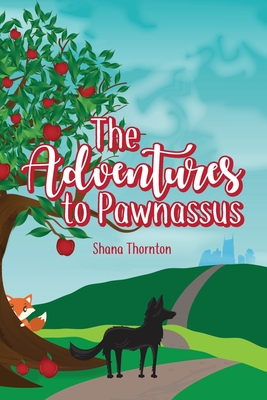 The Adventures to Pawnassus (Paperback)
Thorncraft Publishing, 9780997968736, 152pp.
Publication Date: November 1, 2019
* Individual store prices may vary.
Description
THE ADVENTURES TO PAWNASSUS begins during a delightful and whimsical afternoon when Mia follows a fox on her family's yoga retreat sanctuary. What transpires is an adventure to save young Luna, an abandoned dog. Mia and her family make Luna part of their family when they can't locate any owners, and Luna settles into her new home at the family's yoga sanctuary, which is only a view away from legendary Pawnassus, the famous doggy bookstore. Just as Luna begins to dream of a future, at her first visit to the veterinarian, they discover that she has a fatal heart condition. Luna needs an operation to survive, and in a moment of desperation, Mia launches a plan that she hopes will save her beloved pet's life.
Inspired by Japanese kitsune tales and fairytales, author Shana Thornton's THE ADVENTURES TO PAWNASSUS will enchant children and adults. It gives pause to musings and meditation as well.