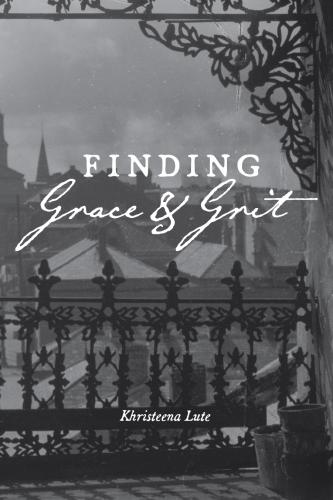 Finding Grace and Grit
Paperback

* Individual store prices may vary.
Description
Finding Grace and Grit tells the stories of two women characters living a century apart. Meredith is a new doctoral candidate who struggles to learn the ropes of academia and write her dissertation on Grace King, a southern author. Meanwhile, in her own time, Grace King survives the Civil War and grows into a strong writer—until her own family's darkness threatens to destroy her sense of self and identity. As they struggle to define themselves one hundred years apart, Meredith and Grace seek to carve daringly different futures than the ones society had prescribed. Finding Grace and Grit shows the darkness women often face as well as their resolve to overcome it.
Praise For Finding Grace and Grit…
• From Miki Pfeffer, author of A New Orleans Author in Mark Twain's Court: Letters from Grace King's New England Sojourns and Southern Ladies and Suffragists: Julia Ward Howe and Women's Rights at the 1884 New Orleans World's Fair: "In this debut novel, Khristeena Lute creates a compelling tale about two southern women separated in time by more than a century…. The aptly titled Finding Grace and Grit will convince readers that Khristeena Lute is a sensitive storyteller. Part of the pleasure of the book is its unadorned everydayness. She tells it simply but considers weighty themes. In addition, readers who know Grace King from her letters, journals, and memoir will find this factional version delicious. Lute captures an essence of the too-little-known writer and pioneering historian."
• From Melissa Corliss DeLorenzo, author of the novels, Talking Underwater and The Mosquito Hours: "Khristeena Lute's Finding Grace and Grit touches upon the ways ambitious women throughout history must navigate their particular societal norms and challenges to reach their highest potential [and] bestows the reader with the parallel lives of two female characters who in the face of financial ruin, familial trials and heartbreak, professional triumphs and adversities, find their way to their best selves."

• From Kathleen McCoy, author of Green and Burning and Ringing the Changes: "With humor, grace, and grit, Lute tells a complex tale of redemption with such lucidity that the reader can virtually see her winking behind the page."

• From Beverly Fisher, author Grace Among the Leavings: "In her debut novel, Finding Grace and Grit, Lute releases King from the 19th century and gives her as a compelling gift to readers in the 21st."


Thorncraft Publishing, 9780997968774, 374pp.
Publication Date: May 1, 2021
About the Author
Khristeena Lute is a writer and English professor residing in upstate New York, where she spends as much of her time outdoors as possible—running, hiking, and camping. She teaches English at SUNY Adirondack, where she also directs the Center for Reading and Writing.

She earned a Bachelor of Arts degree in English from Ohio University before she became a junior high literature teacher in Yuma, Arizona. During her time as a teacher, she completed a Master of Arts degree in Elementary Education from Northern Arizona University just as the Army shipped her family across the country to Fort Campbell, Kentucky. While there, she finished both a Master of Arts in English from Austin Peay State University and a Doctorate in English from Middle Tennessee State University, specializing in American women writers from the Civil War to present.