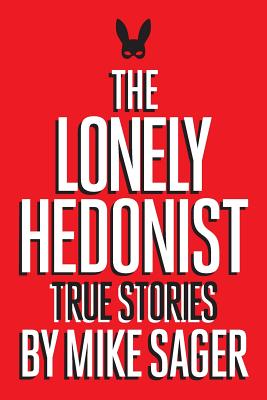 The Lonely Hedonist
True Stories of Sex, Drugs, Dinosaurs and Peter Dinklage
Paperback

* Individual store prices may vary.
Description
Best-selling author Mike Sager has been called "the Beat poet of American journalism, that rare reporter who can make literature out of shabby reality." The Lonely Hedonist: True Stories of Sex, Drugs, Dinosaurs and Peter Dinklage is Sager's sixth collection of true stories--sixteen intimate profiles of larger-than-life Americans, both famous and obscure:
The founder of a Beverly Hills sex club who has everything he ever wanted but misses his old life. The most amazing dinosaur fossil ever found--and never seen by the public. The forgotten sixth founding member of the seminal rap group N.W.A. The whirlwind lifestyle of California's busiest marijuana physician. The Most Interesting Man in the World, in retirement. The former marketing man who is living off the grid on a small plot in suburbia. The secret life of a clown--what happens when the people you're trying to please begin hating you.
Plus, Game of Throne's Peter Dinklage, Hollywood genius J.J. Abrams, TV pitchman Ron Popeil (Operators are standing by ), the male supermodel who spent twenty years as a member of a cult, the tiny island in the Pacific where dominating football players are made and exported in astounding numbers, and the secret community of underground hash oil makers known as Wooks.
"Mike Sager writes about places and events we seldom get a look at," said Pulitizer Prize-winning author Richard Ben Cramer. "But with Sager in command of all the telling details, he shows us history, humanity, humor, sometimes even honor. He makes us glad to live with our eyes wide open."
Sager Group LLC, 9780998079356, 228pp.
Publication Date: August 21, 2017