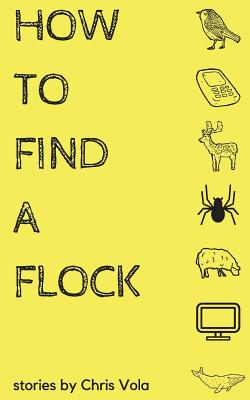 How to Find a Flock
Paperback

* Individual store prices may vary.
Description
A man decides to transform himself into a bird to escape his phone-wielding, formaldehyde-scented girlfriend. A professional clipboarder spends her days enduring the humiliation cast upon her by potential donors and her nights conjuring visions of the Appalachian Trail. A streaming video epiphany jumpstarts a drug-addled outcast's plan to become the person she's always wanted to be. A tiny spider creates just the right amount of potential chaos to inflate a dejected husband's spirit. The stories in "How to Find a Flock" reveal characters and settings - both implicitly and explicitly connected - that explore the inherent difficulties and the unforeseen elation in forming connections - romantic, spiritual, economic - amidst a post-empire landscape that inevitably crumbles as it retreats further into its digital self. Fatally marred by the cynicism, anxiety, and selfishness inherent in their generation's version of cultural currency, the mostly young and unhinged protagonists of these stories realize, sometimes too late, that even the briefest moments of genuine human touch are more potent than any keystroke or screen swipe. Featuring a prose that is variously biting, reflective, caustic, and exuberant, "How to Find a Flock" is a collection for anyone who has ever felt the crush of loneliness, the indifference of a blinking monitor, the cruelty of utter boredom and hopelessness, and the exhilaration of finally doing something to change it.
Unsolicited Press, 9780998087252, 214pp.
Publication Date: January 2, 2017