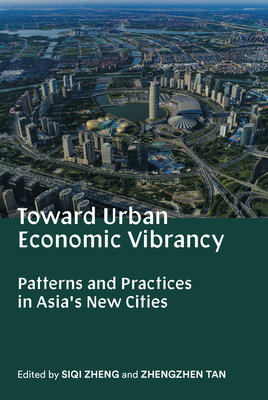 Toward Urban Economic Vibrancy
Patterns and Practices in Asia's New Cities
Paperback

* Individual store prices may vary.
Description
The emergence of new planned cities in Asian countries, examined in terms of economic vibrancy.
Since 2000, the emergence of new planned cities has established a significant trend in urbanization across Asian countries. Central planners explicitly conceptualize these projects primarily as long-term investments for urban economic vibrancy. They hope that new cities will allow their jurisdictions to leap into higher-skill sectors, diversify the existing economy, trigger creative clusters and innovation hubs, and cultivate vibrant urban environments that will attract talented workers and productive firms.
The interplay of internal and external forces has prompted many Asian new cities to engage in global production and distribution chains. This book aims to present new cities in Asia from the perspective of economic vibrancy, identifying key mechanisms for measuring success. The analytical framework addresses the mechanisms along three dimensions: underlying forces that foster the dense and diverse production and consumption activities; creative financing; and the digitalization of urban systems.
SA+P Press, 9780998117072, 100pp.
Publication Date: April 28, 2020
About the Author
Siqi Zheng leads the China Future City Lab at MIT, where she is also Samuel Tak Lee Associate Professor in the Department of Urban Studies and Planning, and Center for Real Estate.

Jianfeng Wu is an Associate Professor at the School of Economics and China Center for Economic Studies at Fudan University, Shanghai, where he is also the associate director of the Shanghai-Hong Kong Development Institute.

Zhengzhen Tan is the executive director of the MIT China Future City Lab. Victor Jansson is the Head of JLL Industrial for the West China region.