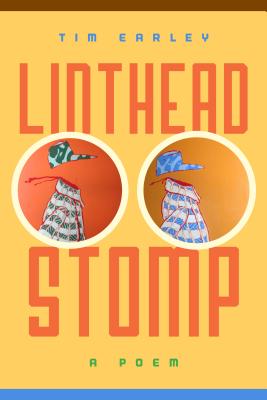 Linthead Stomp
Paperback

* Individual store prices may vary.
Description
Poetry. 'I took much trouble into myself, ' says Tim Earley at the beginning of this audacious and revelatory book. Like an Appalachian Whitman, he consumes everything -- work, kinship, sex, love, illness, religion, and violence (both invasion and self-harm) -- and ' vomits] out the old weird America.' Earley sings in 'impossible registers, ' rivaling fellow white trash iconoclast Axl Rose's famous vocal range. He gives us Dauphins and Goody powder, 'pure spirit' and Spam, moving easily between the ludicrous and the sublime. Every page of this book is scrawled with stupendous feats of language, but LINTHEAD STOMP is no mere verbal flood. It is an elegy for a 'cousin who died in restraints at the mental hospital in Morganton, ' a brother so distraught over the death of Dale Earnhardt he loses fifty pounds, a friend going mad in a trailer full of pills and Spanish art. It is a tribute to a people who have been ridiculed, patronized, exploited, and ignored. Terrifying and heartfelt, urgent and absurd, LINTHEAD STOMP is Earley at his most devastating and delightful. A truly transcendent book. --Mark Neely.
Horse Less Press, 9780998127224, 136pp.
Publication Date: November 8, 2016
or
Not Currently Available for Direct Purchase