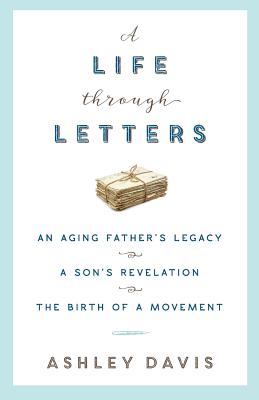 A Life Through Letters
An Aging Father's Legacy, a Son's Revelation, the Birth of a Movement
Paperback

* Individual store prices may vary.
Description
When was the last time you wrote a letter? Not a text or a tweet but a pen-to-paper or hand-typed message of gratitude, reflection, or expression of friendship? One that was more than a simple thank-you note ... one you thoughtfully sat down and gave your care, time, and attention to write?
Toward the end of his life, Ashley Davis's father--despite extreme physical challenges--composed letters to every person who had touched his life in some way. Using the one hand that still had a degree of mobility, Robert Davis painstakingly typed messages of rumination and appreciation to family, friends, and even inanimate objects that had made a positive difference in his life. These letters served as his memoir and were passed down to his children. But after years of cherishing them as a family collection, his son recognized the value of the lessons within the letters and wanted to share them with a larger audience. By crafting meaningful context around each one and putting them into themes, he has enabled readers to connect in their own way to the deeper messages at the heart of his father's reflections.
In today's technology-filled, fast-paced world where soundbites and acronyms have become the norm, the art of the handwritten letter has nearly disappeared. But the author hopes to change that. With his belief that connecting in the written form has the power to create huge and lasting impact, he invites you to find inspiration in his father's words and become part of the movement to create a Life Through Letters.
Lion Prince Publishing, 9780998142012, 184pp.
Publication Date: November 30, 2016