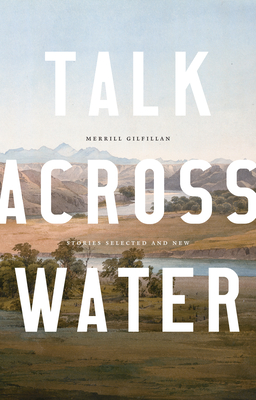 Talk Across Water
Stories Selected and New
Paperback

* Individual store prices may vary.
Description
Fiction. In a preface to this volume, Merrill Gilfillan reflects, Most of these stories took shape during the latter twentieth century, a period when I was regularly exploring the topography of the American Great Plains (especially the 'Indian country' of Montana, Wyoming, and the Dakotas) and beginning, with hesitant steps, to engage that landscape as the rich, if airy, theater for human action and culture that it is and has been for a humbling number of centuries. Having made a certain peace-of-understanding with the vast reaches of the domain, I slowly sensed that the landscape itself, the high, honeycombed visibility of the grasslands, was rendering, offering up at its own sweet pace, the human tales--above all, those of the deep-rooted native peoples--afoot within its wind-cut spaces. Each character is given the same quiet respect the writer gives to nature. They rise out of the land, share its timelessness...No other author today writes such thoughtful, lyrical, and majestic prose.--Lucia Berlin If anyone writes better prose in America I am unaware of it.--Jim Harrison Some of the purest, most concentrated 'fiction' in American prose literature. Astonishing.--Booklist His poet's language is carved and dangerous...his view is a long, clear one, heartening to find in print.--New York Times
Flood Editions, 9780998169576, 256pp.
Publication Date: February 25, 2019
or
Not Currently Available for Direct Purchase