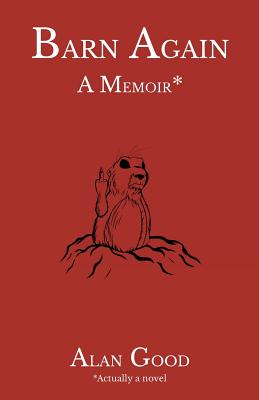 Barn Again (Paperback)
A Memoir
Malarkey Books, 9780998171012, 276pp.
Publication Date: November 20, 2017
* Individual store prices may vary.
Description
Filled with action, adventure, and alliteration, Barn Again: A Memoir is a historical fantasy novel set in a parallel section of the multiverse in which readers still read, agents still rep, and publishers still publish literary novels.
Jonathan Barnard Jr. will do anything for his daughter, even betray his artistic ethos by writing a Pepsi-sponsored zombie novel called Space Zombies; or, Zombies From Space so he can afford to send her to Harvard one day.
Barnard, infamous author of the Invasive Species series of books, first writes a collection of essays, but his agent, with a keener grasp of public tastes, burns most of the manuscript and orders him to produce a memoir, so he puts together a story covering the adventures and experiences he is comfortable sharing with the public: his experience in London as a banjo-plunking busker, his time as a bumbling eco-saboteur, his non-tenure-track tenure as a Dumpster-diving adjunct instructor. There's an accidental standoff with police that leads to the burning of his ex-wife's McMansion, a stint as a judge on Publish or Perish (a canceled reality show about undiscovered writers), and an aborted suicide-by-bear attempt.
Hummers are set ablaze and decorative iron bison are exterminated as Barnard, agonizing over a loss and the dissolution of his marriage, learns that antisocial behavior can be therapeutic (and good for book sales).
There is also a low-speed bicycle chase.