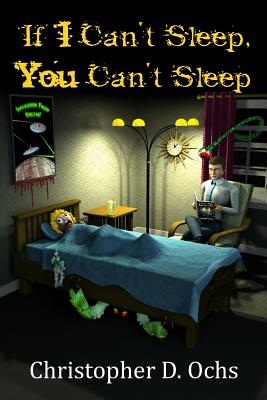 If I Can't Sleep, You Can't Sleep
Paperback

* Individual store prices may vary.
Description
Disturbed and Disturbing Bedtime Reading to Inflict on Naughty Children . . . of All Ages.
Anigrafx, LLC, 9780998172606, 176pp.
Publication Date: October 6, 2016
About the Author
Christopher D. Ochs' foray into writing began in 2014 with his self-published epic fantasy "Pindlebryth of Lenland: The Five Artifacts," recommended by US Review of Books. Several of his short stories have been published in the Greater Lehigh Valley Writers Group and Bethlehem Writers Group anthologies and websites. His current literary projects include: more short tales of the weird; an e-book backstory novella for Pindlebryth; and of course, the next installment of the Pindlebryth saga. If all that weren't enough to keep him busy, C.D. Ochs is active in several groups spanning writing, storytelling and anime fandom as the "Voice of OTAKON". C.D. Ochs has too many interests outside of writing for his own darned good. With previous careers in physics, mathematics, electrical engineering and software, and his incessant dabbling as a CGI animator, classical organist, voice talent on radio and DVD, and anime conventions, it's a wonder he can remember to pay the dog and feed his bills. Wait, what?