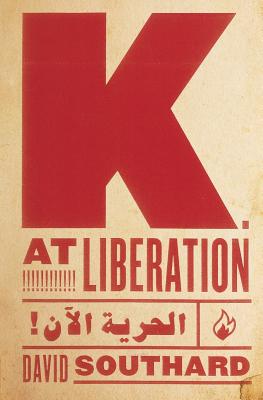 K. at Liberation
Paperback

* Individual store prices may vary.
Description
"As Najwa Karim awoke one morning from a troubled sleep she found herself transformed in her bed into Franz Kafka. She did not know this name, this face, this body, not then, of course; that came later, after the riots and arrest and torture." So begins David Southard's K. at Liberation, a novella of ­­youth, guilt, and transformation. As young Najwa unexpectedly rises one morning as the great Bohemian writer, so too does the surrounding city rise against the long ingrained structures of oppression. As one metamorphosis bleeds into the other, so too does the surreal bleed into the existential.
With concise prose and often unsettling imagery, Southard deftly explores the act of becoming one's self by first becoming another. After all, he writes: "'We are near the end, ' he said wiping blood and flesh from the iron. 'It is only too apparent.'"
Boss Underground Press, 9780998188829, 102pp.
Publication Date: April 17, 2019