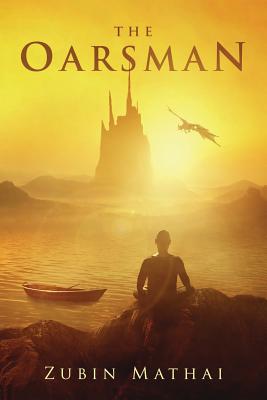 The Oarsman (Paperback)
Beyond Yourself Publishing, 9780998215501, 212pp.
Publication Date: November 18, 2016
* Individual store prices may vary.
Description
In The Oarsman, a magical river begins singing, and a dying man suddenly aches to know if the paradise at its end is real enough to fill his heart.
He hires an oarsman to take him upstream, but a twisted encounter sends them back to revisit every role the man has played in his long life.
A merchant hoarding, an artist painting love, a warrior looking for peace in war, and a dreamer imagining himself a knight to fight a dragon - these, and more, were faces of the man.
As sinister agents relentlessly pursue, and as they row further back into the man's past, the man begins to suspect that the oarsman is more than he seems.
The Oarsman, with its combination of adventure, fantasy, and spiritual inspiration will delight any reader, and also excite the currents of the river flowing through all our hearts.
About the Author
Zubin Mathai is a writer living in sunny Ojai, CA, USA. He loves hiking the mountain trails, catching glimpses of little pieces of peace dropped along the way. He also loves writing inspiring stories about the quests, and greatest fulfillments, of the human spirit.