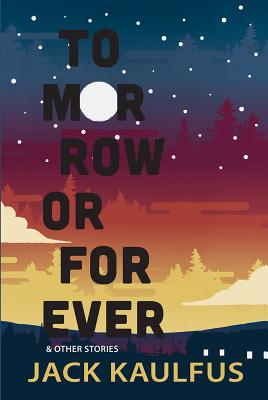 Tomorrow or Forever (Paperback)
Stories
Transgress Press, 9780998252155, 168pp.
Publication Date: May 7, 2018
* Individual store prices may vary.
Description
In this collection of speculative fiction, ordinary everyday characters are thrust into uncanny circumstances and journeys of chilling discovery and self-transformation. A newly deceased woman finding herself in an unsettling afterlife must choose a limited number of objects that will have significant implications for her journey in the next life. A young convict is tricked into a radical genetic transformation in an effort to escape her past transgressions. Interweaving the magical and mundane, Kaulfus deftly shifts how we experience boundaries of gender, sex, space, and time and offers a tapestry of hope to those who live in the flux and margins of gender and sexuality, life and death, the pragmatic and ideal.
About the Author
Jack Kaulfus is a trans writer living in Austin, Texas. Jack holds an MFA from Texas State University, and teaches high school English and Creative Writing.