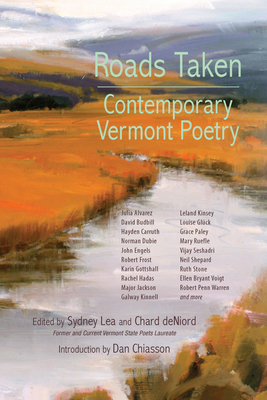 Roads Taken: Contemporary Vermont Poetry (Paperback)
Contemporary Vermont Poetry
Green Writers Press, 9780998260471, 350pp.
Publication Date: May 26, 2017
Description
With its mystical landscape and fiercely self-reliant citizenry, Vermont has inspired poets from its earliest days. This anthology of contemporary Vermont poets represents a wide range of accomplished voices--both young and old, both renowned and relatively unestablished. Their poems offer news, in Ezra Pound's words, that stays news, and they do so in a wide variety of forms and subjects. While there is no such thing as a particular brand of Vermont poetry, the poems in this volume claim Vermont as their place of origin, bearing witness to the remarkably rich and ongoing legacy of the state's poetic tradition.
Advertisement