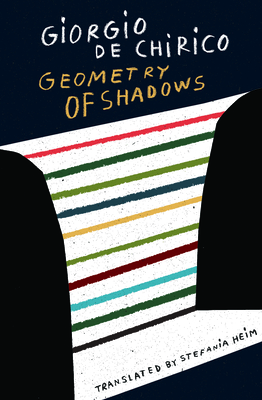 Geometry of Shadows (Paperback)
Public Space Books, 9780998267548, 112pp.
Publication Date: October 1, 2019
* Individual store prices may vary.
Description
The acclaimed painter Giorgio de Chirico (1888-1978) was also a multifaceted artist, working across genres and languages throughout a long and prolific career. While his French writing has been translated by Louise Bourgeois and John Ashbery--who proclaimed his novel Hebdomeros a masterpiece of Surrealist literature--De Chirico's writing in his native Italian language has been overlooked. Geometry of Shadows presents for the first time the entirety of the artist's Italian poetry, translated by award-winning poet Stefania Heim.
About the Author
Stefania Heim received a translation fellowship from the National Endowment for the Arts for her work on Giorgio de Chirico. A founding editor of CIRCUMFERENCE: Poetry in Translation, she is the author of the poetry collections HOUR BOOK, which was selected by Jennifer Moxley for the Sawtooth Prize, and A Table that Goes On for Miles, which was selected by Brenda Shaughnessy for the Gatewood Prize. She lives in Washington.