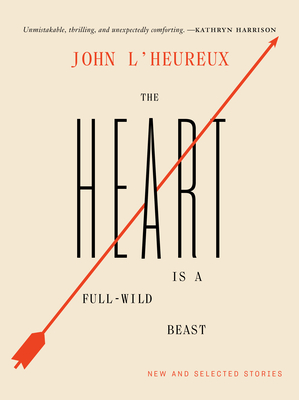 The Heart Is a Full-Wild Beast (Hardcover)
New and Selected Stories
Public Space Books, 9780998267579, 432pp.
Publication Date: December 3, 2019
* Individual store prices may vary.
Description
John L'Heureux has spent his long, prolific career exploring questions of morality and faith in stories that entertain, surprise, and sometimes disturb. Entertain because life is short and often disappointing. Surprise because it is in those moments we are most ready to be moved or enlightened. Disturb because fiction can offer a challenge as to how we live our lives. A former Jesuit priest and longtime director of Stanford's creative writing program, L'Heureux writes with wit and elegance, passion and irony about the moments of joy, doubt, transcendence that alter the course of a life: a priest seeking laicization endures endless and absurd questioning; a torturer's assistant justifies his vocation by offering comfort to his patients; and baffled academics wonder about the point of it all. The Heart Is a Full-Wild Beast compiles the enduring stories of a distinctive American writer.
About the Author
John L'Heureux was born in South Hadley, Massachusetts. He spent seventeen years as a Jesuit priest, after which he worked as an editor at the Atlantic; and for more than thirty years taught American literature and creative writing at Stanford, where he was the longtime director of the writing program. His stories appeared in the New Yorker, the Atlantic, and Harper's. He was the author of twenty-three books, including the novels The Medici Boy and The Shrine at Altamira; and the short-story collections Desires and Comedians. He lived with his wife in northern California until his death in 2019.