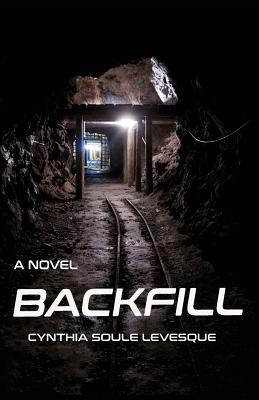 Backfill (Paperback)
Austin Brothers Publishers, 9780998307169, 322pp.
Publication Date: September 11, 2017
* Individual store prices may vary.
Description
Environmental manager Mary Ann Hodges takes on a job to build a near-zero emission coal power plant and mine in the Utah desert. She discovers a conspiracy to hide the truth about an illegal gold mining operation in partnership with a shale gas fracking company which is threatening the region environmentally. Mary Ann goes on a desperate hunt for answers, drawing on spiritual strength for courage to overcome the nightmarish challenges of her boss that include kidnapping and attempted murder.

Like Backcut, Levesque's first novel about a female professional working in a male-oriented, energy-related industry, Backfill provides a thrilling environmental mystery enriched with well-researched technical information about modern power generation, coal mining, fracking, anthropology, alternative medicine and Native American Indian history.
About the Author
Cynthia Soule Levesque has Master's degrees in Environmental Management and Christian Ministry. She early retired and lived in China for four years, teaching English. Her first book, Backcut, was published in 2014. Currently she and her husband are raising three grandchildren. Website is: http://www.cslevesque.com/
Praise For Backfill…
From Jo Ella White, Author of Jim's Courthouse, Jincey's Rock, The Golden Pawn, and Ko-Wee Mountain. - "This author takes you deeply into a subject few know anything about. I have always had a great appreciation for family history and our ancestors, but even more so after reading Backfill. It is a book hard to put down once you start reading."

From Winnie Williams, Author of "The Green Earth Challenge: Integrating Faith and the Environment." - "There is an astonishing amount of environmental information in Backfill by Cynthia Soule Levesque plus a thrilling mystery that mesmerizes the reader. The author has woven a gripping mystery into a book of fiction and yet has provided a startling amount of evidence pointing the way to the environmental impact related to the coal industry. This marvelous book is entertaining as well as a challenge to unearth industries that contribute significantly to global warming. Please read this book."

From Betty Orth – Editorial Assistant, Author of Children's Books, Poems - "Short chapters set each vivid scene; characters are masterfully crafted. Science, industry, medicine, ancestry, spirituality – all interwoven, creating parallel story lines. One is drawn in and captivated by the intrigue and suspense…. right to the very end of the book. Then you wish there was more! "