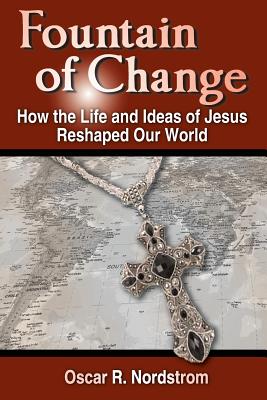 Fountain of Change (Paperback)
How the Life and Ideas of Jesus Reshaped Our World
North Stream Publishing, 9780998310909, 220pp.
Publication Date: March 9, 2017
Other Editions of This Title:
Hardcover (3/9/2017)
* Individual store prices may vary.
Description
If Jesus were not the leader of the largest religious group in the world, he would be hailed today as the world's greatest social reformer In "Fountain of Change," author Oscar R. Nordstrom takes a secular look at the life and ideas of Jesus and his beliefs about non-Christians, women's rights, politics, and many other fascinating subjects. Jesus' teachings have come down to us in so many memorable sayings. Nordstom explores numerous examples and their influences on today's world. To name just a few:
Render unto Caesar . . .
A house divided against itself . . .
Those who live by the sword . . .
The truth will set you free
A sign of the times
Sufficient unto the day
The blind leading the blind
Den of thieves
Eat, drink, be merry, and many, many more.
Amazingly, most people are not aware of the influence that Jesus had upon innumerable notable figures in history. Here are just a few examples:

Galileo
Ludwig von Beethoven
Charles Dickens
Leo Tolstoy
Frederick Douglass
Mahatma Gandhi
J. R. R. Tolkien
Martin Luther King, Jr.
Fred McFeely ("Mr.") Rogers, and so many others

Non-Christians and Christians alike will be surprised at how the insights in this book speak to them directly