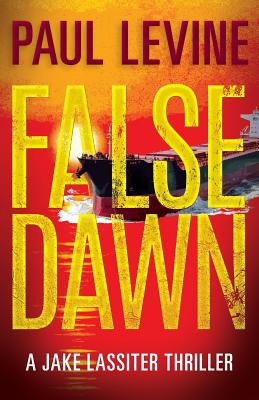 False Dawn (Paperback)
Nittany Valley Productions, Inc., 9780998316611, 344pp.
Publication Date: January 15, 2017
* Individual store prices may vary.
Description
Jake Lassiter doesn't know much about art, but what he knows can get him killed. Jake's used to clients who lie - but it's usually to deny their guilt. When his old friend Francisco Crespo admits to brutally killing a fellow warehouse worker with a forklift truck, Jake is suspicious. With medical evidence suggesting that Crespo was unconscious at the time of the Russian worker's death, why is Crespo saying he did it? Refusing to accept Crespo's improbable guilty plea, Jake embarks on a quest for the truth that takes him to Havana in search of priceless Faberg eggs and an international theft ring that involves the CIA, Fidel Castro and the Russian Government. Soon realizing that nothing is as it seems, the ex-Miami Dolphins linebacker has a lot to contend with in this gritty thriller that sees him taking on a dangerous international conspiracy. PRAISE FOR FALSE DAWN "Realistic, gritty, fun." - New York Times Book Review "Enough twists and turns to satisfy Robert Ludlum fans." - Publishers Weekly "A highly entertaining yarn filled with wry humor."-- Detroit Free Press "Mystery writing at its very, very best." - Larry King, USA TODAY.
About the Author
The author of 20 novels, Paul Levine won the John D. MacDonald fiction award and was nominated for the Edgar, Macavity, International Thriller, Shamus and James Thurber prizes. A former trial lawyer, he wrote twenty-one episodes of the CBS military drama "JAG" and co-created the Supreme Court drama "First Monday" starring James Garner and Joe Mantegna. The international bestseller "To Speak for the Dead" was his first novel and is still in print 27 years after publication. He is also the author of the "Solomon vs. Lord" series and several stand-alone thrillers. His most recent series brings together Lassiter with Solomon and Lord. Their first joint outing is "Bum Rap" a number one bestseller in the Amazon Kindle Store. In a starred review, Booklist described the novel as a "delicious mix of thriller and comic crime novel." In the second of the series, "Bum Luck," Lassiter comes unglued when he threatens to kill his own client. Does the linebacker-turned-lawyer suffer from possibly fatal chronic traumatic encephalopathy (CTE) stemming from his football career? A graduate of Penn State and the University of Miami Law School, Paul divides his time between Miami, Florida and Santa Barbara, California. Visit the author's website at http: //www.paul-levine.com.