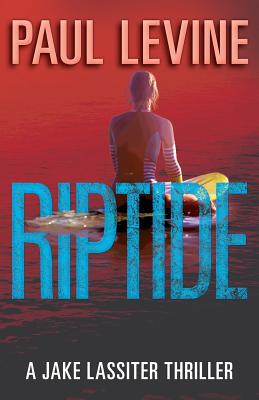 Riptide (Paperback)
Nittany Valley Productions, Inc., 9780998316635, 360pp.
Publication Date: January 27, 2017
Other Editions of This Title:
MP3 CD (6/1/2017)
Pre-Recorded Audio Player (6/1/2017)
* Individual store prices may vary.
Description
"I've never been disbarred, committed or convicted of moral turpitude, and the only time I was arrested, it was a case of mistaken identity...I didn't know the guy I hit was a cop."
-- Jake Lassiter
An angry Jake Lassiter goes on the trail of millions in negotiable bonds ripped off from his favorite client, octogenarian Sam Kazdoy. There's a more sinister turn when Jake's old buddy, Berto Zaldivar, a lawyer-turned-smuggler, ends up dead.
The search for clues leads Lassiter to a menacing professional windsurfer and his companion Lila Summers, a champion athlete and lethal femme fatale. Determined to recover the missing money and discover who killed his friend, Jake's detective work takes him from Miami to Maui via Bimini, and ultimately ends in an explosive finale in which he learns lessons never taught on the football field or in the courtroom.
"A thriller as fast as the wind, a bracing rush as breathtaking as hitting the Gulf waters on a chill December morning."
- Tampa Tribune
"A tale involving drug smuggling and murder, windsurfing and murder, multi-million dollar thievery and murder. The action never stops." -- Denver Rocky Mountain News
"A fast thrill ride with offbeat characters, humor, suspense and mayhem. Fasten your seatbelt and get ready for a pedal-to-the-metal ride." - Amazon 5-star review
"A lively and skilled caper." -- Los Angeles Times
"Sparkles as a mystery and a character study." -- South Florida Sun-Sentinel
"One of the best mystery writers in the business today. The story fairly leaps with enthusiasm toward the finale. 'Riptide' is Paul Levine's finest work " -- Ocala (FL) Star Banner
"Levine handles his noir elements, especially his serpentine villains, with panache." - Publishers Weekly