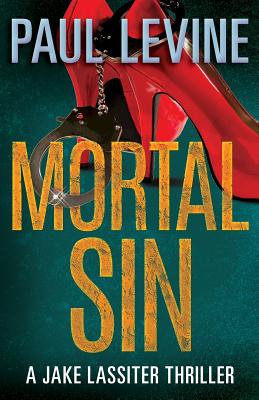 Mortal Sin (Paperback)
Nittany Valley Productions, Incorporated, 9780998316697, 358pp.
Publication Date: December 26, 2016
* Individual store prices may vary.
Description
NUMBER ONE BESTSELLING MYSTERY WINNER OF THE JOHN D. MacDONALD FICTION AWARD
When an environmental activist freezes to death in August in Miami, it can only be a case for Jake Lassiter.
Miami lawyer Jake Lassiter has a dangerous conflict of interest. He's sleeping with Gina Florio...and defending her mobster husband in court for the wrongful death of an environmental activist. The homicidal Nick Florio has hatched a scheme deep in the Florida Everglades that oozes corruption, blood, and money. One false move, and Jake will be gator bait.
Living by his own rules, the savvy Lassiter battles a world of deceit, perversity and mayhem to risk body and soul for truth, justice and the Lassiter Way.
PRAISE FOR "MORTAL SIN"
"Irreverent...genuinely clever...great fun." - New York Times Book Review
"Take one part John Grisham, two parts Carl Hiaasen, throw in a dash of John D. MacDonald, and voila You've got Mortal Sin." - Tulsa World
"Fun...the action is non-stop." - Chicago Tribune
"Engaging...lively...colorful. The plot races with mounting tension." - Miami Herald
"Levine has written a superbly crafted and finely focused thriller. 'Mortal Sin' is well deserving of its John D. MacDonald Award and certainly lives up to its dedication page to MacDonald and its strong debt to Travis McGee." - Amazon 5-star review
"The characters are well drawn, the dialogue crisp and often very funny, the story slick and fast with enough twists, turns and escapes to satisfy any mystery/adventure fan. Can't miss with this one." - Amazon 5-star review
About the Author
The author of 20 novels, Paul Levine won the John D. MacDonald fiction award and was nominated for the Edgar, Macavity, International Thriller, Shamus and James Thurber prizes. A former trial lawyer, he wrote twenty episodes of the CBS military drama "JAG" and co-created the Supreme Court drama "First Monday" starring James Garner and Joe Mantegna. The international bestseller "To Speak for the Dead" was his first novel and is still in print 27 years after publication. He is also the author of the "Solomon vs. Lord" series and several stand-alone thrillers. His most recent legal thriller is "Bum Rap," a number one bestseller in the Amazon Kindle Store and "Bum Luck." Described as a "delicious mix of thriller and comic crime novel" in a starred review in Booklist, "Bum Rap" brings Lassiter together with rivals Steve Solomon and Victoria Lord. "Bum Luck," the second of that series, will be published in March 2017. A graduate of Penn State and the University of Miami Law School, Paul divides his time between Miami, Florida and Santa Barbara, California. Visit the author's website at http: //www.paul-levine.com