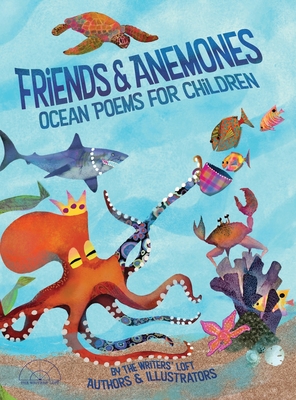 Friends and Anemones
Ocean Poems for Children
Hardcover

* Individual store prices may vary.
Description
FRIENDS AND ANEMONES: Ocean Poems for Children, is a fun and informative collection of original poems and art by New England authors and illustrators. Hands join fins in an adventure through kelp forests to meet sea otters and whales. Attend an underwater birthday party Voyage through tempests to bottom-of-the-ocean volcanos and mysterious creatures in the deep, deep darkness. This book is a valuable ecological and poetry resource for parents as well as librarians and teachers. The Writers' Loft brings together authors and artists from all over New England to collaborate, because writing doesn't have to be a solitary pursuit
Writers' Loft, 9780998317236, 72pp.
Publication Date: November 8, 2020