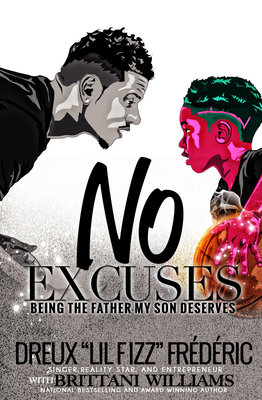 No Excuses: (Paperback)
Being the Father My Son Deserves
Tmg Firm, 9780998356518, 205pp.
Publication Date: April 4, 2017
* Individual store prices may vary.
Description
It was easy for Dreux "Lil Fizz" Fr d ric of platinum selling R&B group B2K, to think he had it all, when by society's standards he did. Fame, fortune and millions of adoring fans had him convinced he had accomplished everything he ever wanted and more. He soon found out he was wrong. Even with all his success, he still felt incomplete and empty inside. In the shadows of the bright lights is where he discovered the true meaning of having it all. On the day his son was born, Dreux then realized it was his son who made him whole. Regardless of what he was going through or how he felt, he was a father first. The pain from the roller coaster ride of stardom was immediately removed when he looked into his son's eyes. Dreux now knows that being a father is the ultimate reward and it is his responsibility no matter what.