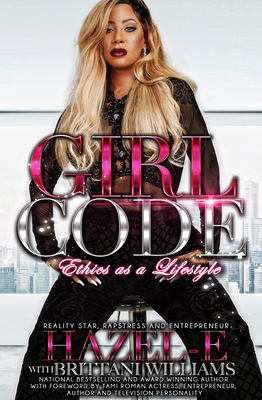 Girl Code (Paperback)
Ethics as a Lifestyle
Tmg Firm, 9780998356532, 210pp.
Publication Date: April 4, 2017
* Individual store prices may vary.
Description
The Girl Code Inc., a company owned by publicist to the stars and television personality Hazel-E, focuses on the importance of sisterhood. Ethics should not only refer to your place of employment, but your lifestyle as a whole. With the popularity of reality television comes the use of conflict as a means of promotion. Almost daily, you can view a show where one-time friends become bitter enemies right before your eyes. Negativity equals dollars and gradually sisterhood becomes extinct. Girl Code is here to bring sisterhood back to the forefront and encourage women to stick together, while building untouchable friendships. Studies show, that a strong support system will prepare you to combat adversity and conflict without crumbling. With topics such as, ladylike behavior, social conduct, professionalism, style and education; this manual will educate women of all age groups. Additionally, it will touch on inner strength and resilience. You will discover things about yourself that you never knew existed as well as implementing change into your daily life. This guide will help women take charge of their lives: mentally, physically and financially.