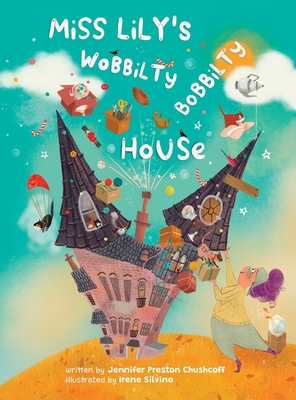 Miss Lily's Wobbilty Bobbilty House
Hardcover

* Individual store prices may vary.
Description
Miss Lily loves rescuing cats and collecting treasures, unfortunately her heart is bigger than her home. She can't keep up with everything she cares for and the Wobbilty Bobbilty House is about to burst
Can there really be too much of a good thing? As the hilarious ending shows, Miss Lily's Wobbilty Bobbilty House can't contain all the love she has to give, but the world can.
A heart-warming, funny story about what happens when collecting gets out of control and how the best "things" in life aren't things. Miss Lily illustrates the chaos of clutter and how tidying and sharing contribute to the well-being reflected in the vibrant community she creates dedicated to pet rescue and adoption.
Topics:
Pet rescue
Pet adoption
Responsibilites of caring for cats and dogs
Mental health
Clutter / Hoarding
Veterinary care
Sharing with others
Product details
Publisher Autumn's End Press (April 22, 2022)
Language English
Paperback 39 pages
ISBN-10 0998407682
ISBN-13 978-0998407685
Item Weight 5.4 ounces
Dimensions 8.5 x 0.1 x 11 inches
Autumn's End Press, 9780998407678, 40pp.
Publication Date: April 22, 2022