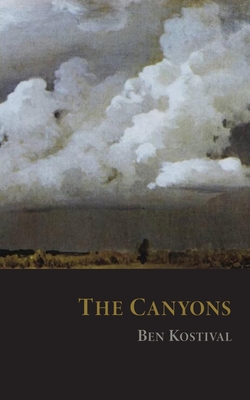 The Canyons
Paperback

* Individual store prices may vary.
Description
The Canyons combines the naturalism of Frank Norris' McTeague with the modernist techniques of Steinbeck's The Grapes of Wrath, yielding a work of historical noir that Howard Zinn called "an ingenious blending of fact and fiction." Based on the Colorado coalfield war of 1913-14, The Canyons borrows the zeitgeist of a century ago to allegorize contemporary conditions of national, populist ferment.
The Canyons unfolds through the perspective of Harlan Baxter, a functionary tasked by his New York-based company to investigate deteriorating conditions at a Colorado coal mine. While Baxter struggles to orient himself in the pressurized coalfields, a mine shaft explodes, killing several miners and precipitating a strike. The company imposes harsh countermeasures which Baxter must oversee, but when provocation leads to murder, Baxter allies himself with the miners to fight alongside them in the most violent labor insurrection in American history.
The Canyons reintroduces the coalfield war to new generations. The passion, drama, and context of the strike bear directly on American inequality, racial strife, and the suppression of labor. Books like George McGovern and Leon Guttridge's The Great Coalfield War and Scott Martelle's Blood Passion have examined the strike in non-fiction, and David Mason's Ludlow covers it in epic-poem form, but the Coalfield War has never before received proper treatment in a novel. With fully rounded characters, a fast-paced plot, and a compelling moral force, The Canyons will appeal alike to scholars, students, and general readers.
Radial Books, LLC, 9780998414621, 258pp.
Publication Date: January 1, 2018