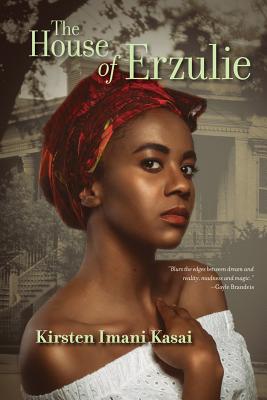 The House of Erzulie (Paperback)
Shade Mountain Press, 9780998463414, 274pp.
Publication Date: February 21, 2018
Other Editions of This Title:
Compact Disc (2/26/2019)
* Individual store prices may vary.
Description
Fiction. African & African American Studies. THE HOUSE OF ERZULIE tells the eerily intertwined stories of an ill-fated young couple in the 1850s and the troubled historian who discovers their writings in the present day. Emilie St. Ange, the daughter of a Creole slaveowning family in Louisiana, rebels against her parents' values by embracing spiritualism, women's rights, and the abolition of slavery. Isidore, her biracial, French-born husband, is an educated man who is horrified by the brutalities of plantation life and becomes unhinged by an obsessive affair with a notorious New Orleans voodou practitioner. Emilie's and Isidore's letters and journals are interspersed with sections narrated by Lydia Mueller, an architectural historian whose fragile mental health further deteriorates as she reads. Imbued with a sense of the uncanny and the surreal, THE HOUSE OF ERZULIE also alludes to the very real horrors of slavery, and makes a significant contribution to the literature of the U.S. South, particularly the tradition of the African-American Gothic novel. "Blurs the edges between dream and reality, madness and magic."--Gayle Brandeis "Intriguing and compelling at every turn."--Maisha Wester.
About the Author
Kirsten Imani Kasai, a feminist author with Southern roots, has published in a range of literary styles, including the speculative fiction novels Ice Song and Tattoo (both from Random House). She is the publisher and editor of Body Parts Magazine and has an MFA from Antioch University Los Angeles.
Praise For The House of Erzulie…
"Blurs the edges between dream and reality, madness and magic."—Gayle Brandeis

"Intriguing and compelling at every turn."—Maisha Wester