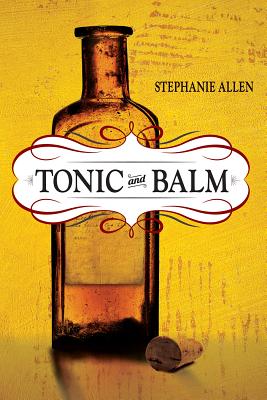 Tonic and Balm
Paperback

* Individual store prices may vary.
Description
Fiction. African & African American Studies. It's 1919, a time when traveling medicine shows can still find audiences eager to buy miracle cures and watch old-fashioned variety acts onstage. Stephanie Allen's novel TONIC AND BALM follows one such troupe, Doc Bell's Miracles and Mirth Medicine Show, as it winds through Pennsylvania, struggling to stay afloat amidst internal discord and dwindling revenues. Doc Bell's show, which features both black and white performers, includes a song-and-dance team whose marriage is fraying, a sword-swallower and her charming but fickle lover, and a medical doctor in a downward spiral of alcoholism. Performers and crew alike are caught off-balance when the show takes on a new addition, a young woman with hydrocephaly, who finds herself cast into a dismaying role as a sideshow exhibit. Set against a backdrop of rural poverty and a wave of anti-black violence, TONIC AND BALM examines the tenuous solidarity and shifting alliances of people on the fringes of society. Uses the medicine show] to explore larger issues of race, class, and gender...Gives us characters who defy stereotypes.--NPR Fearlessly offers the B-side of American culture--more sultry, racially turbulent, eccentric, harrowing, even redemptive.--Howard Norman A fascinating look at an] itinerant troupe and their hardscrabble world. Black, white, hetero, gay--about the only thing the performers share in common is their poverty, a trait which also marks their audiences...Highly recommended.--Historical Novels Review An unforgettable chorus of con men, roustabouts, and 'freaks' that broke my heart while also leaving me uplifted and wanting more.--David Haynes The multivocal narration of the troupe makes the book resemble its subject. Each new story is another act, another performer...An unusual book on an unusual topic, and a fine fictional chronicle of a lost art.--Masters Review Entertaining and deeply affecting... TONIC AND BALM, ... like the medicine show itself, is wonderfully strange and haunts the imagination long after the players have exited the stage.--Small Press Picks Even as the characters] fight against each other..., they push harder to remain connected...We are with them at each moment, pulled in deeper and deeper at every turn of the page.--Fiction Writers Review Restores the voices of overlooked American exiles, a troupe of people striving for their day in the sun.--Cathy Day.
Shade Mountain Press, 9780998463438, 208pp.
Publication Date: February 5, 2019