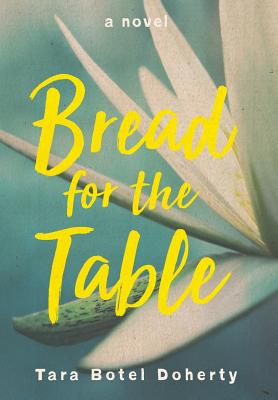 Bread for the Table (Hardcover)
Pinehurst Literary Press, 9780998464725, 234pp.
Publication Date: January 6, 2017
* Individual store prices may vary.
Description
Bread for the Table relates a single day in the life of Sage a 30-year-old aspiring jewelry designer working as a waitress in a pseudo New York deli in Los Angeles. A postcard from her mother triggers a series of flashbacks, which bring Sage's life into focus.
She remembers her protector - dear older sister, Rose of Sharon and her untimely death; her remote father, whose only communication was reading passages from novels written by John Steinbeck; her grandmother, the only consistent figure in Sage's life; and her mother.
The last time Sage and her mother shared an intimate moment was stirring a pot of soup shortly after Rose of Sharon's death. Her mother's last instructions before she went to buy bread to complement the soup were to keep stirring the soup so it wouldn't burn. Dutifully Sage stirred, but her mother never returned. She was five years old. Now she has received a postcard from a woman she hasn't seen in twenty-five years.