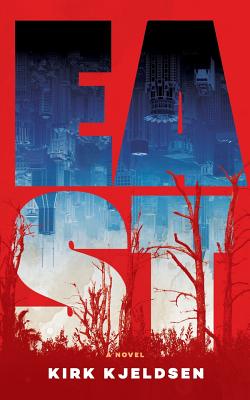 East (Paperback)
Grenzland Press, 9780998465753, 260pp.
Publication Date: May 28, 2019
* Individual store prices may vary.
Description
Fourteen-year-old Job Hammon ekes out an itinerant existence in the Pacific Northwest, in a not-too-distant future where China and other industrial economies have become primary world powers, and the United States has become a fractured, post-industrial wasteland. When Job learns that the mother he'd thought had died years before had actually left to seek work in Asia, he emigrates there in hopes of finding her and finding a better life. Set to a backdrop of such issues as immigration, industrialization, and climate displacement, East offers a harrowing and all-too-possible glimpse at a post-American diaspora struggling to find a new place in the world.