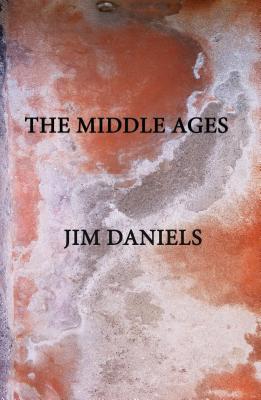 The Middle Ages
Paperback

* Individual store prices may vary.
Description
Poetry. As prolific as he is talented, Jim Daniels gets my vote for 'the hardest-working man in poetry.' His poems are honest, straightforward, full of insight, wit, and good will, and grounded firmly in the human and humane. THE MIDDLE AGES finds him back at work in the mines of daily life where, as he has done for years, he extracts, for our enjoyment, nugget after nugget, gem after gem.--Charles Harper Webb

Jim Daniels is a masterpoet of dry wit and skeptical whimsy as he navigates THE MIDDLE AGES in his latest collection of poems. Here are meditations on fatherhood and fathering, on growing older--but not necessarily wiser--on marriage and loss, surgery and depression. Humor is a survival strategy for this poet, and he employs it with panache and empathy, remembering the past but not deifying it, looking to the future with rue and a touch of resignation. Daniels' poems take everything in--all our foibles and failings, our loves and refusals--and make all of it memorable, tinged with regret, but still ours, still meaningful, still worth the work and grit of poetry.--Allison Joseph

THE MIDDLE AGES is a meditation on America's power and vulnerability in Pittsburgh, in Doha, in Michigan's U.P. Jim Daniels is a generous, inventive poet with great emotional range and insight. He is at home writing poems about home--the domestic space, child-rearing, marriage, aging, ambition--with honesty, intimacy, and grace. He is also a poet of the world--a witness to war, poverty, political absurdities, and impending obliteration, asking 'What happened to shame, / good old American shame?' Read this book and find out. Jim Daniels is humorous, provocative, and smart--an American treasure.--Denise Duhamel

Rueful and sweet, these poems remind us that it's the dark aspect of life that makes the bright so lovely we can hardly bear it. Many of the most moving lines are about teenagers, clumsy, speechless 14- and 15-year- olds who will one day be as wise and compassionate as the poet himself. Actually, these poems tell us we're all teens, in a way, all growing daily into a beauty uniquely our own.--David Kirby.
Red Mountain Press, 9780998514024, 92pp.
Publication Date: March 1, 2018
or
Not Currently Available for Direct Purchase