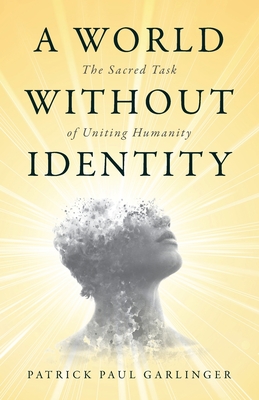 A World Without Identity (Paperback)
The Sacred Task of Uniting Humanity
Anastasis Books, 9780998556345, 244pp.
Publication Date: January 21, 2020
* Individual store prices may vary.
Description
A New Paradigm for Uniting Humanity
What if the ways in which we attempt to reform our society or transform our political systems are doomed to multiply the mistakes of the past? What if there were a different path to equality and unity? In this groundbreaking work of channeled wisdom, Patrick Paul Garlinger explores a novel approach to political and social change.
A World Without Identity offers an incisive diagnosis of the problems of our current political, economic, and legal systems, and a profound critique of the conventional ways we attempt to reform them. Our approach to social change suffers from the same flaw: the illusion that we are separate from each other and therefore must defend ourselves from others. In reality, we are all one; our lives are entirely interconnected and interdependent. Our collective mission is to embrace that truth, celebrate our differences, and manifest unity on a global scale.
Reframing our systems of government, finance, and law from a place of compassion, unconditional love, and forgiveness, A World Without Identity offers a radical new vision for healing our world and uniting humanity.