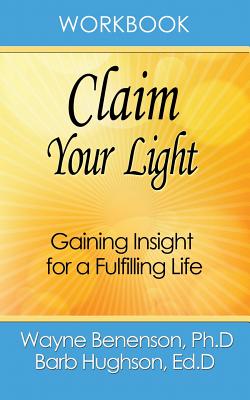 Workbook
Claim Your Light
Paperback

* Individual store prices may vary.
Description
This workbook is a supplement to the 'Claim Your Light' workshop, the book, and the online curriculum. It is designed to help you deal with uncertainty in your life and to further the unfathomably deep connection to your greatness. Take time to be introspective and ask the tough questions to reach that depth. The activities in this workbook will help you understand the fears and discomfort associated with those questions. This process of reflection can help you grow into the vibrant person you already are. Your greatness has always been present, however it may not have always been conscious. This may have created an illusion that you are looking at your life from the wings, waiting for your entrance. The activities in this workbook can sharpen your focus and remind you of your connection to your deepest and most authentic self. It is time for your moment on center stage. See yourself there. See yourself there. Use this workbook to help you get there.
Learning Design Group, 9780998565606, 54pp.
Publication Date: February 17, 2017