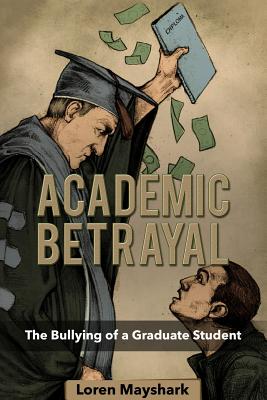 Academic Betrayal
The Bullying of a Graduate Student
Paperback

* Individual store prices may vary.
Description
Fueled by a desire to become a teacher, Loren Mayshark entered Hunter College in 2008, with the intention of gaining a master's degree in two years. Six years and tens of thousands of dollars later, he abandoned his studies without attaining the degree. This is the tale of one young man's journey through the labyrinth of American higher education, stymied by haughty professors, an inept administration, and ridiculous policies. In the process, he nearly lost his desire for academic learning and his reverence for the educational system, and came close to losing his will to live.

As Loren Mayshark discovered, his experience was not unique. Across the United States, graduate students are increasingly finding themselves caught in a vortex of burgeoning loans, byzantine policies, and administrative lassitude. The casualties, as this book makes clear, are the next generation of American minds.-Editorial Review
"Mayshark is a good storyteller; his ability to reveal one perplexing situation after another makes for engaging reading, and his observations about specific professors, their mannerisms, and their personal agendas are particularly memorable. There is a whistleblower quality to the story that should raise the hackles of anyone who has been subject to the injustices meted out by a bureaucratic organization. The story could also be seen as a cautionary tale for any prospective graduate student." - Foreword Clarion Reviews
Red Scorpion Press, LLC, 9780998576824, 164pp.
Publication Date: April 20, 2017