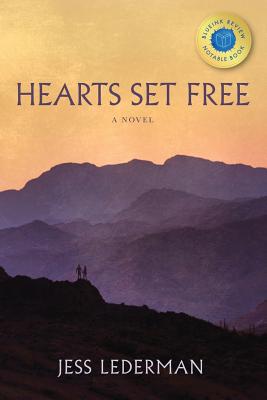 Hearts Set Free
An Epic Tale of Love, Faith, and the Glory of God's Grace
Paperback

* Individual store prices may vary.
Description
"A soaring historical epic...Jess Lederman has given us unforgettable characters" --WisePath Books

Hearts Set Free weaves together three tales of men and women who journey from the darkness of doubt to triumphant faith and from the ache of loneliness to everlasting love.

In 1930, the rag-tag riffraff of a railway stop called Las Vegas need a fighting man to shepherd their tiny church after their pastor is murdered. Might David Gold, a washed-up boxer and Bible-school dropout who fights as the Pummelin' Preacher, be the answer to their prayers?

At the same time, Luke, a native Alaskan boy, is on a quest to find his father, who has abandoned his family for a beautiful woman his mother vows to kill. Little do mother or son imagine that their journey will take them to a small town in Nevada where demons and angels walk among men.

In 2011, Science Cable T.V. producer Tim Faber is determined to prove that mankind has no need of God, while his lover, Joan Reed, strives to regain the faith of her youth. They're bound for Las Vegas to meet with a 99-year-old man who holds the key to a mystery they must solve--and answers that will forever change their lives.

Hearts Set Free is a coming-of-age story with strong female characters and historical figures (including Jack Johnson, Amelia Earhart, Georges Lemaitre, and Bugsy Siegel) who interact with an unforgettable fictional cast.
Azure Star, LLC, 9780998603018, 398pp.
Publication Date: March 12, 2019
or
Not Currently Available for Direct Purchase