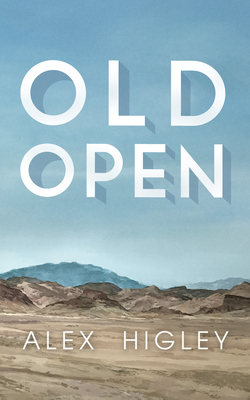 Old Open
Paperback

* Individual store prices may vary.
Description
Aging widower Russ Lanaker knows he doesn't know his neighbors--but when he finds out one of them was a witness to, and career expert on, the strange UFO phenomenon known as the Phoenix Lights, he realizes that's a situation he'd like to change. What follows is an odyssey out of his air-conditioned comfort zone, through the sun-baked Arizona suburbs, and onto the franchise-lined (and not-so-great) American road.
In an existential style reminiscent of Don DeLillo, but with the humor and heart of a Coen Brothers film, Alex Higley takes us along as Russ strikes out in search of knowledge about an alien encounter, and perhaps something far more bizarre--genuine human connection.
Tortoise Books, 9780998632537, 164pp.
Publication Date: November 7, 2017