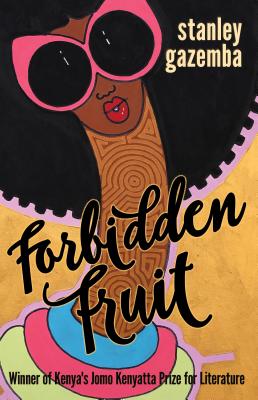 Forbidden Fruit
Paperback

* Individual store prices may vary.
Description
Fiction. African and African American Studies. Winner of the Jomo Kenyatta Prize for Literature. Desperate to make ends meet, Ombima commits a harmless crime. When he tries to conceal his misdeed, the simple farm laborer becomes a reluctant participant in a sinister affair. If discovered, the consequences could be disastrous for Ombima's family, friends, and a spate of unwitting, gossipy villagers. A delicious tale of greed, lust, and betrayal, Stanley Gazemba's FORBIDDEN FRUIT is more than a dramatic tale of rural life in western Kenya. The moral slips and desperate cover-ups--sometimes sad, sometimes farcical--are the stories of time and place beyond the village of Maragoli.

Once in a while I come across a novel that affirms life, without cheapening it, or sensationalizing, a book that presents a human condition with such mastery it makes one proud to be alive.they are, for me, the sort of books that make literature great.--Binyavanga Wainaina

What makes FORBIDDEN FRUIT] so special is that it has no pretensions about attempting to address issues of modernity, of city life, of 'clash of cultures, ' of the rural-urban divide...the issues it deals with are as immediate, even if they are beyond the gaze, beyond the limits of the urbanity that attracts most writers.--African Review of Books.
Mantle, 9780998642307, 263pp.
Publication Date: June 6, 2017
or
Not Currently Available for Direct Purchase